Home delivery: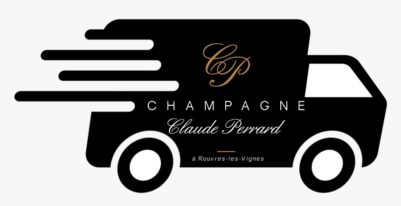 ---
We offer the most advantageous delivery service depending on the amount of your basket. It corresponds to a contribution to the shipping costs.
Here are our conditions for shipping your orders
1 à 185€ package from 19,90€
More than 185 €: Franco de Port
For deliveries outside mainland France, please contact us
Also, the withdrawal of your orders from the vineyard can be done during opening hours.
Event partner:
Le Champagne Claude PERRARD is also a partner of your events (reception, seminars, cocktail, open doors, events, birthdays, baptisms, weddings…).
We also offer customization of your labels. They can be a communication medium for your companies. But it can also support all event organizations.
We also have the possibility of organizing presentations and tasting events of our best wines directly from the producer.
Wedding delivery:
So that your marriage or more sparkling, champagne is a must.
You are certainly asking yourself many questions: which Champagne to choose, the quantity you will need, personalize your bottles of Champagne to mark the event ...
We support the bride and groom and offer you our advice on choosing the Champagne for your wedding. It is important to select a champagne that looks like you and that will participate in the beautiful moments of your wedding. It must be adapted to the different dishes that you are going to offer your guests.
Do not hesitate to consult us for more information.
Box to offer:
A range of gift boxes is at your disposal for the happiness of your relatives, employees and customers.
We will also be happy to advise you on your future gifts.
Wine tourism
We welcome you to help you discover our family farm.
Do not hesitate to consult us for more information.