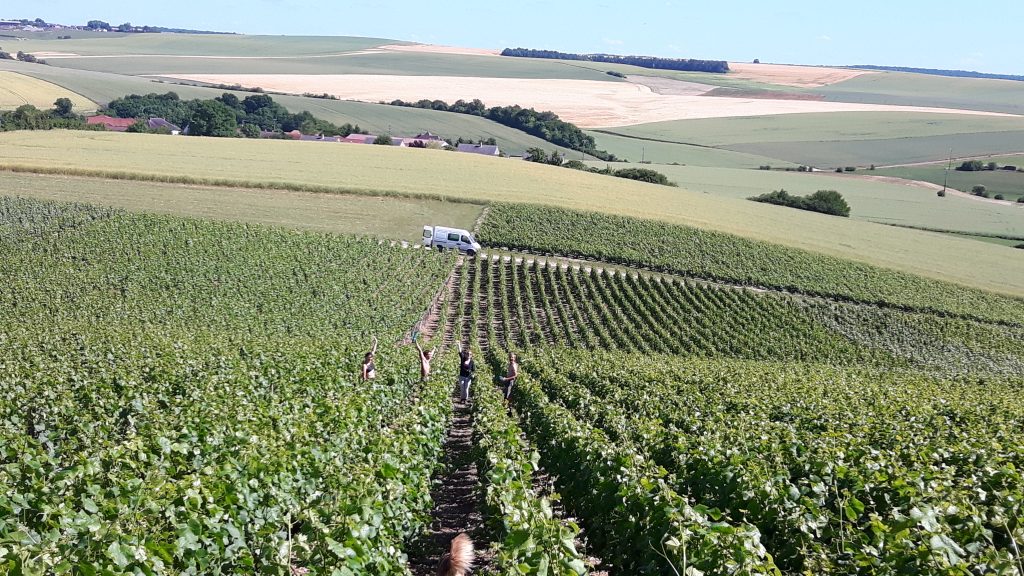 The palissage (aligning and tying the vines and the shoots on the trellis) is important for improving the quality and efficiency of the vineyard. The palissage allows to achieve the desired increase of photosynthesis. This process takes three weeks.
We appreciate the work of our team, which has carried out this task carefully despite the intense heat of recent weeks.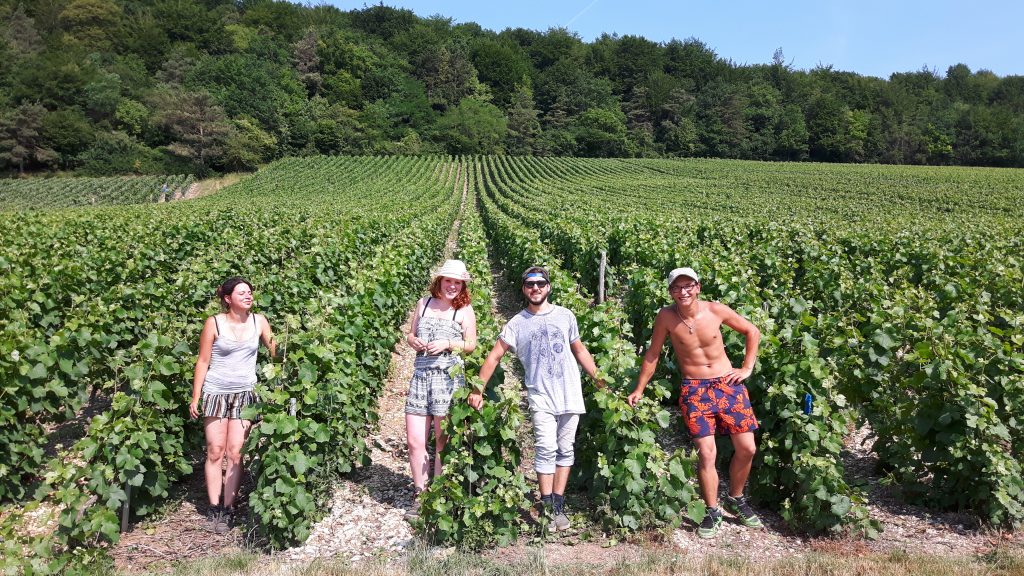 This phase is followed by rognage, form a very regular hedge which means cutting the ends of the growing branches to form a regular hedge, which has also other positive effects:
Improvement of the sun exposure and aeration of the grapes by reducing the shade from one row to the other;
Elimination of the diseases of young shoots that may be sensitive to them (cryptogamic diseases);
Caretaking of the branches by reducing their length before they fall off.
Champagne Claude PERRARD