---
Need Champagne for a baptism wedding or reception?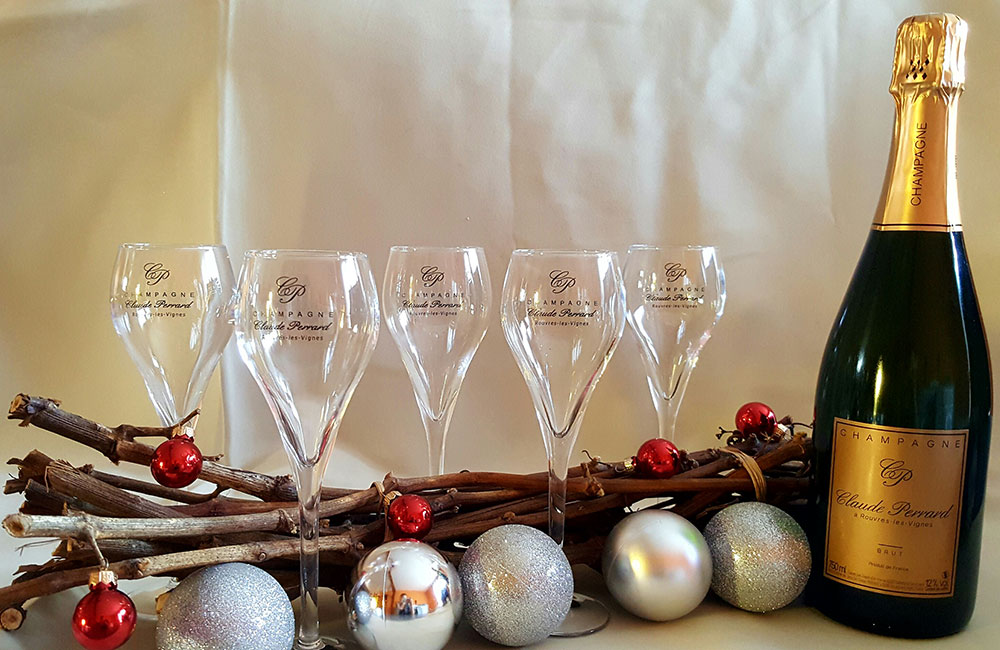 Champagne Claude Perrard, your event partner:
Le Champagne Claude PERRARD is a partner of your events (reception, seminars, cocktail, open doors, events, birthdays, baptisms, weddings ...). We can meet all of your requests for your important events, and are able to provide delivery to the event location according to your needs.
We also offer customization of your labels. They can be a great way to thank your guests for attending, or to highlight the importance of the event you are organizing. it can also be a communication medium for a company.
Finally, we have the possibility of organizing activities around Champagne: presentation and tasting of our best wines directly by the producer.
Wedding delivery:
So that your marriage or more sparkling, champagne is a must.
You are certainly asking yourself many questions: which Champagne to choose, the quantity you will need, personalize your bottles of Champagne to mark the event ...
We support the bride and groom and offer you our advice on choosing the Champagne for your wedding. It is important to select a champagne that looks like you and that will participate in the beautiful moments of your wedding. It must be adapted to the different dishes that you are going to offer your guests.
Do not hesitate to consult us for more information.
How to contact us ?
Contact us to get a personalized quote for your event.
We are located in Rouvres-les-vignes, in the Champagne area of ​​Barrois (Champagne Ardennes), near Troyes and Colombey-les-deux-eglises.